December 4, 2015
Two separate, but related events supported by the Canadian HIV/AIDS Legal Network took place in the Caribbean last week: Police LGBTI Sensitization Training in Antigua and Barbuda from November 24–27 and the launch of the Barbados Pride Committee in Barbados on November 28 and 29.
The police training in Antigua was facilitated by Legal Network Senior Policy Analyst Maurice Tomlinson and former Toronto police officer, now Anglican-ordained priest Tom Decker. The two-day training for two groups of police officers reinforced the principles of community policing, human rights, and professionalism and ethics, which were then applied to the LGBTI community. Since many of the local police officers are also lay pastors, the training has the potential for a much broader impact, extending to communities beyond the police force – including questioning some of the misperceptions and discrimination that have often been reinforced in the name of religion. This police training session was the latest in a series of such sessions delivered by the Legal Network, in collaboration with local partners, in six countries over the last year.
To watch a video of the opening remarks, click here (12:39 mins).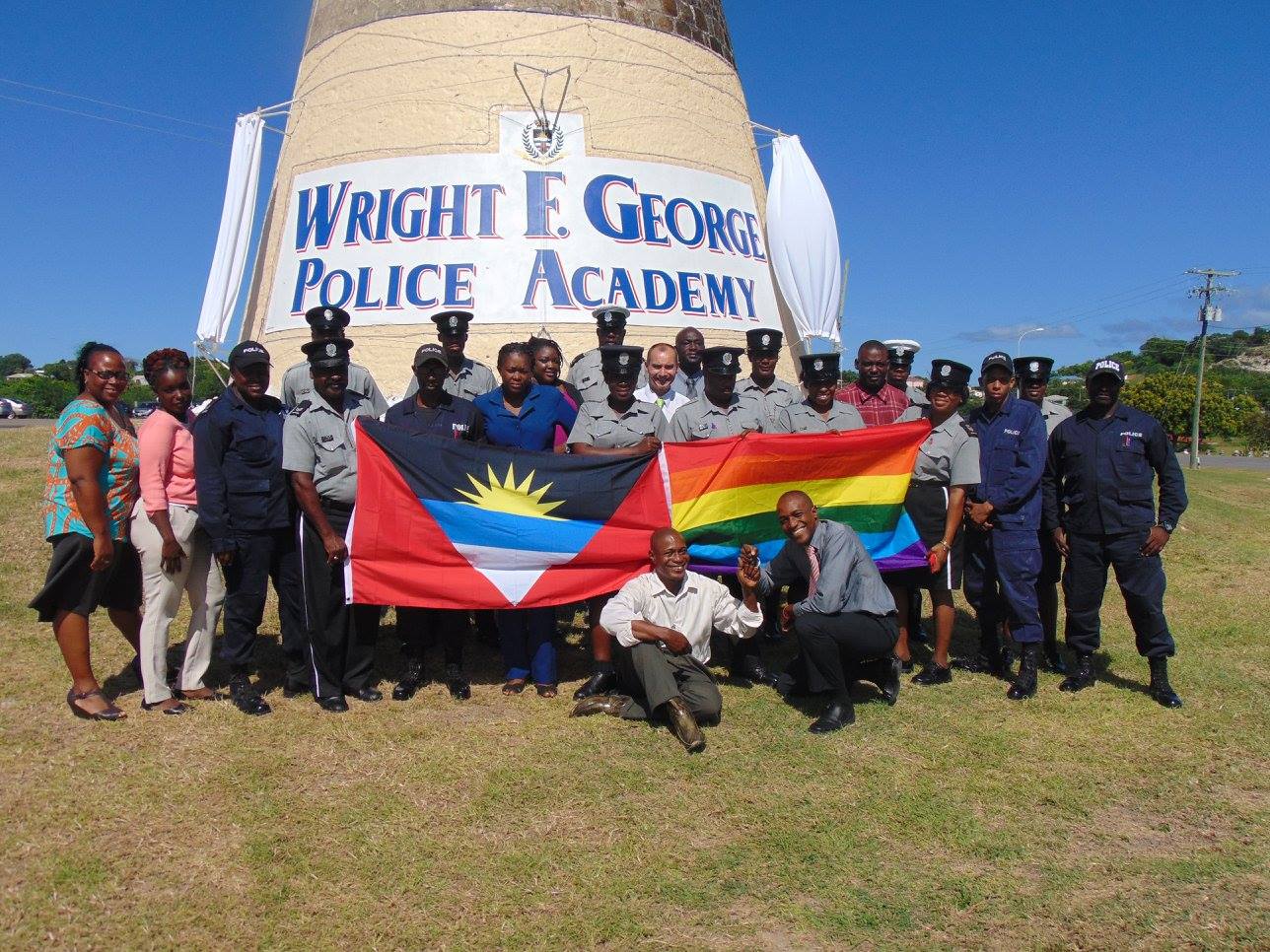 The second event, for which the Legal Network provided technical assistance, was the launch of the Barbados Pride Committee. The launch began with a flash Stand for Equality outside the Barbados Parliament, followed by a "Beach Funday," which aimed to further increase LGBTI visibility — an important initiative in light of a recent study that revealed the extremely high percentage of LGBTI people who experience some form of discrimination in Barbados. While being identifiable as an LGBTI person can often carry risks, it is also the case, as Maurice often proclaims,  that, in advancing human rights for LGBTI communities, "Visibility is liberty!" On November 29, the Committee announced its upcoming plans, including organizing monthly events building up to the actual Pride festival in May next year to coincide with the International Day Against Homophobia and Transphobia (IDAHOT).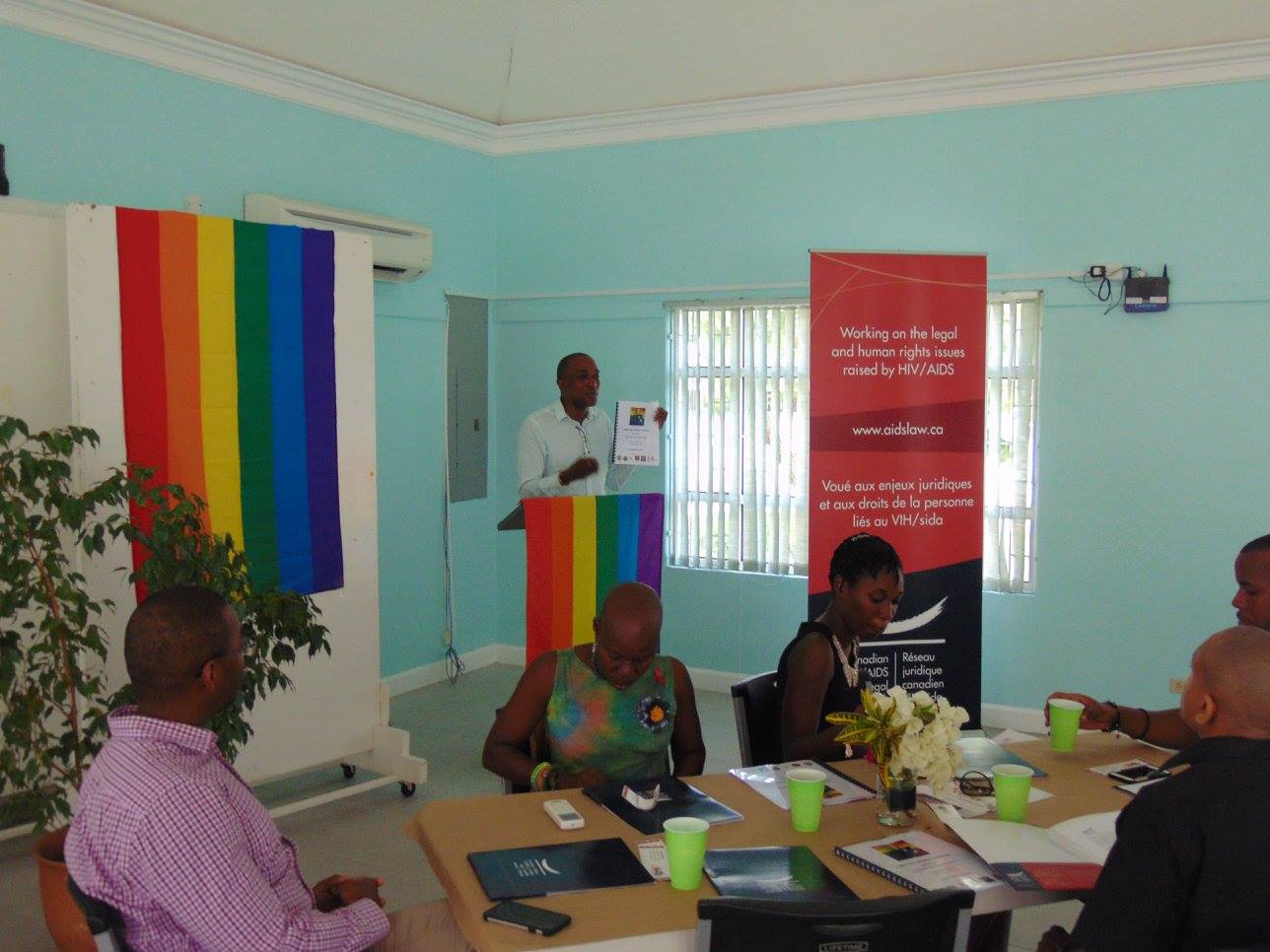 For more information on the Legal Network's work in the Caribbean, read our briefing paper here.